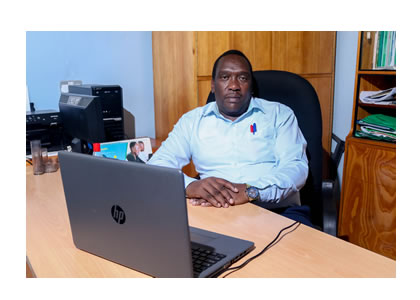 The office of the Director of studies is charged with the responsibility of curriculum implementation in the school following the guidelines set by the Ministry of education. It ensures upholding of high standards of education at VGGS.
The subjects offered at VGGS include English, Kiswahili, Mathematics, Biology, Chemistry, Physics, Geography, History, C.R.E, Agriculture, Business studies, Computer studies, Home science, Music, French and Art and Design.
Content delivery employs effective and innovative methods that utilize I.C.T. This is done by a dedicated and highly qualified team of teachers who are all T.S.C accredited. The team is dedicated to the success of the students and maintaining the upward trend in K.C.S.E performance witnessed in the last three years.
The school is well endowed with learning resources. These include text books in the ratio of one to one, a well-stocked library, modern laboratories and an ultra-modern I.C.T Centre.
We have simulated subject rooms that enable students to switch rooms to enhance understanding of various subjects. The school also has various clubs and societies that help to grow student's talents and also help them unwind after a busy day in class.
We also have academic and co-curricular departments in the school which ensures proper management of all aspects of the school. Each department is headed by an able H.O.D. Regular meetings between the H.O.Ds and the school management ensures that all challenges that may affect content delivery are addressed on time.
VGGS is the right place to be for a conducive learning environment, social and spiritual growth and formation of an all-round individual who embraces discipline, leadership and integrity.

Julius M. Mwangi,
Director of studies.